Hover your cursor on the picture to scroll the website
Tap on the picture to scroll the website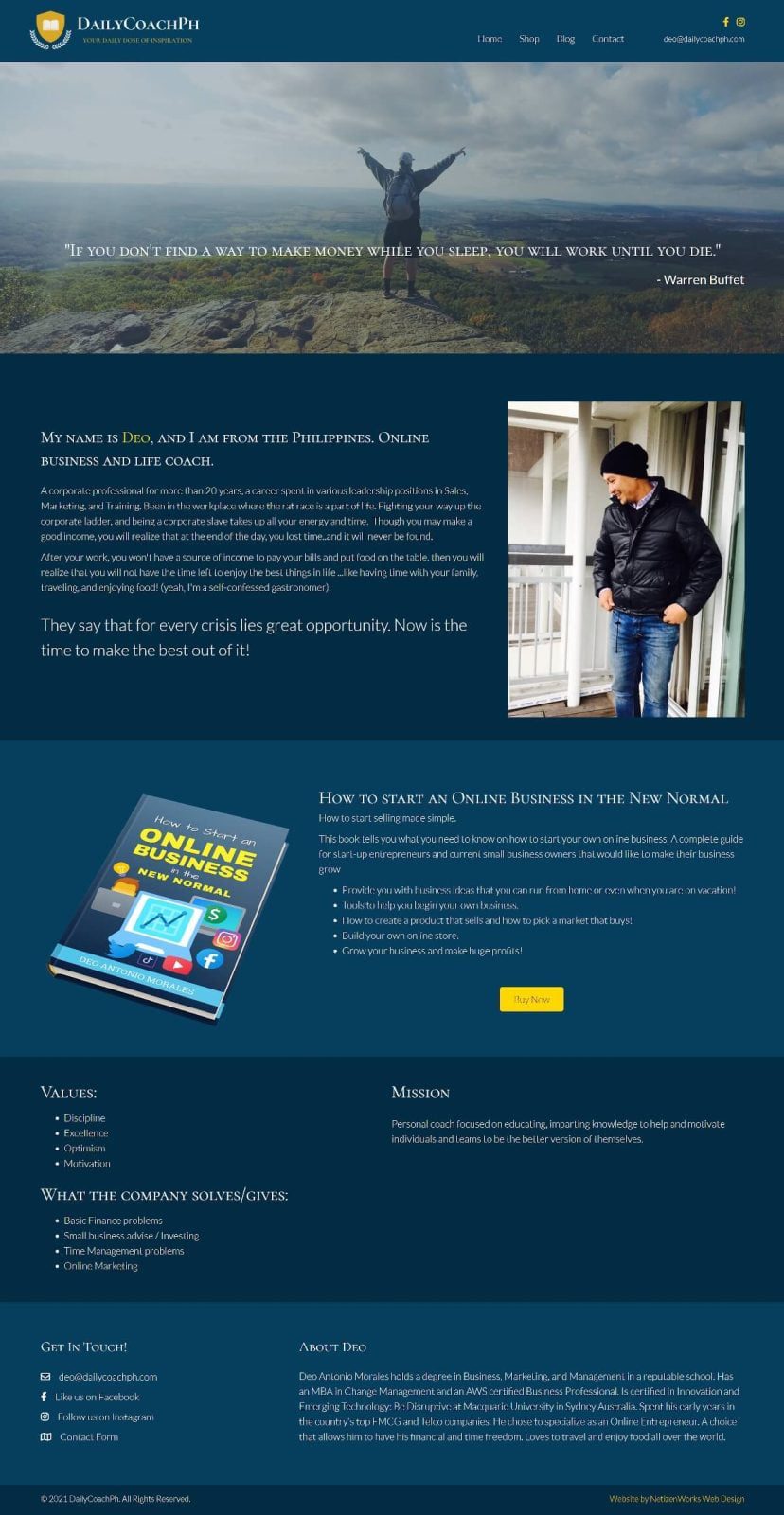 Launched: 2021
Business: Life & Career Coach, Motivational, Inspiration
Theme: Custom
Owner: Deo Antonio Morales
Deo Antonio Morales holds a degree in Business, Marketing, and Management in a reputable school. Has an MBA in Change Management and an AWS certified Business Professional. Is certified in Innovation and Emerging Technology: Be Disruptive at Macquarie University in Sydney Australia. Spent his early years in the country's top FMCG and Telco companies. He chose to specialize as an Online Entrepreneur. A choice that allows him to have his financial and time freedom. Loves to travel and enjoy food all over the world.
Want a website like this?
Build your website with NetizenWorks today!