Hover your cursor on the picture to scroll the website
Tap on the picture to scroll the website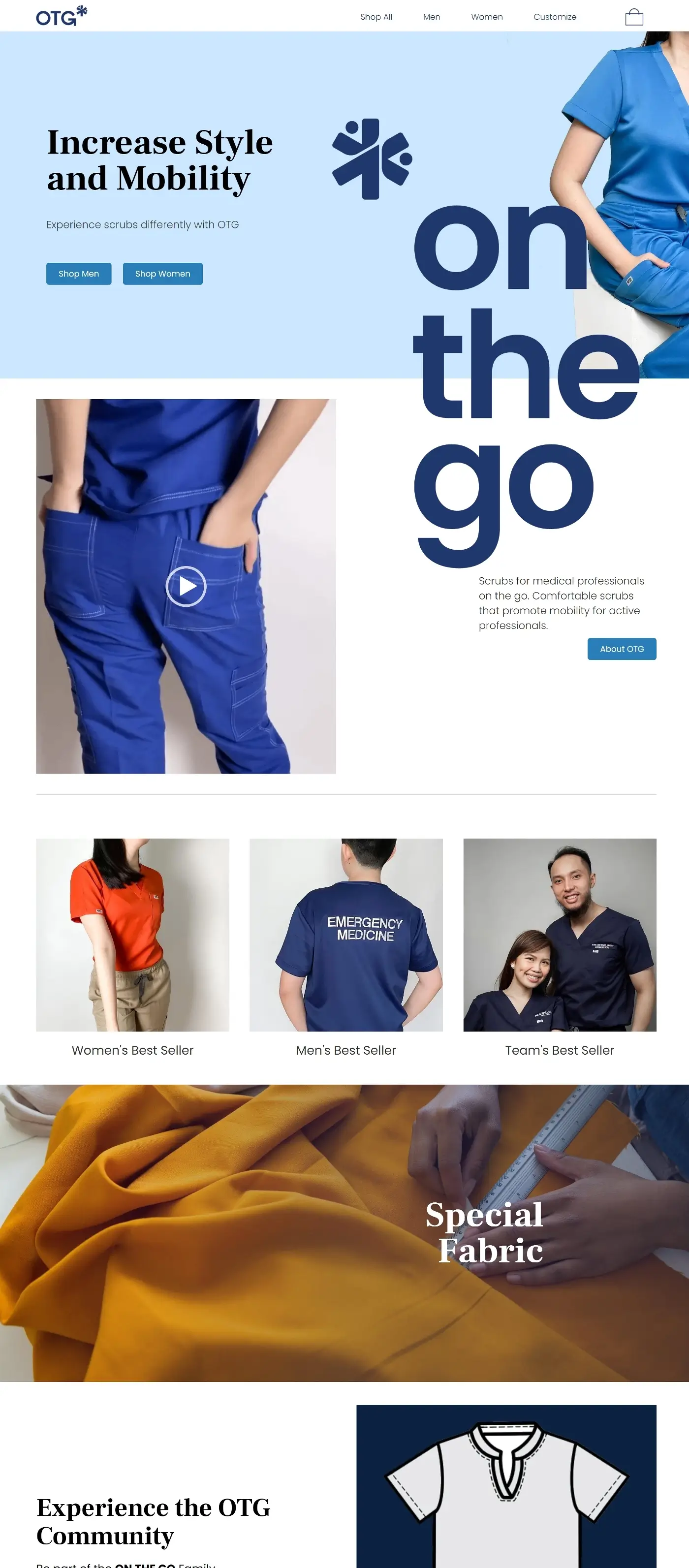 Launched:

2020

Business: Manufacture and Distribution of On-the-Go Scrubs for medical professionals
Theme: Custom
Owner: FashionSphere Design Center Inc.
Scrubs for medical professionals on the go. Comfortable scrubs that promote mobility for active professionals.
The idea to create scrub suits came from an inside source from the industry, that there is a demand for scrubs. So in mid-2020, the company shifted its focus.
Then through friends and referrals, it took off, and through social media, it grew.
Want a website like this?
Build your website with NetizenWorks today!