Hover your cursor on the picture to scroll the website
Tap on the picture to scroll the website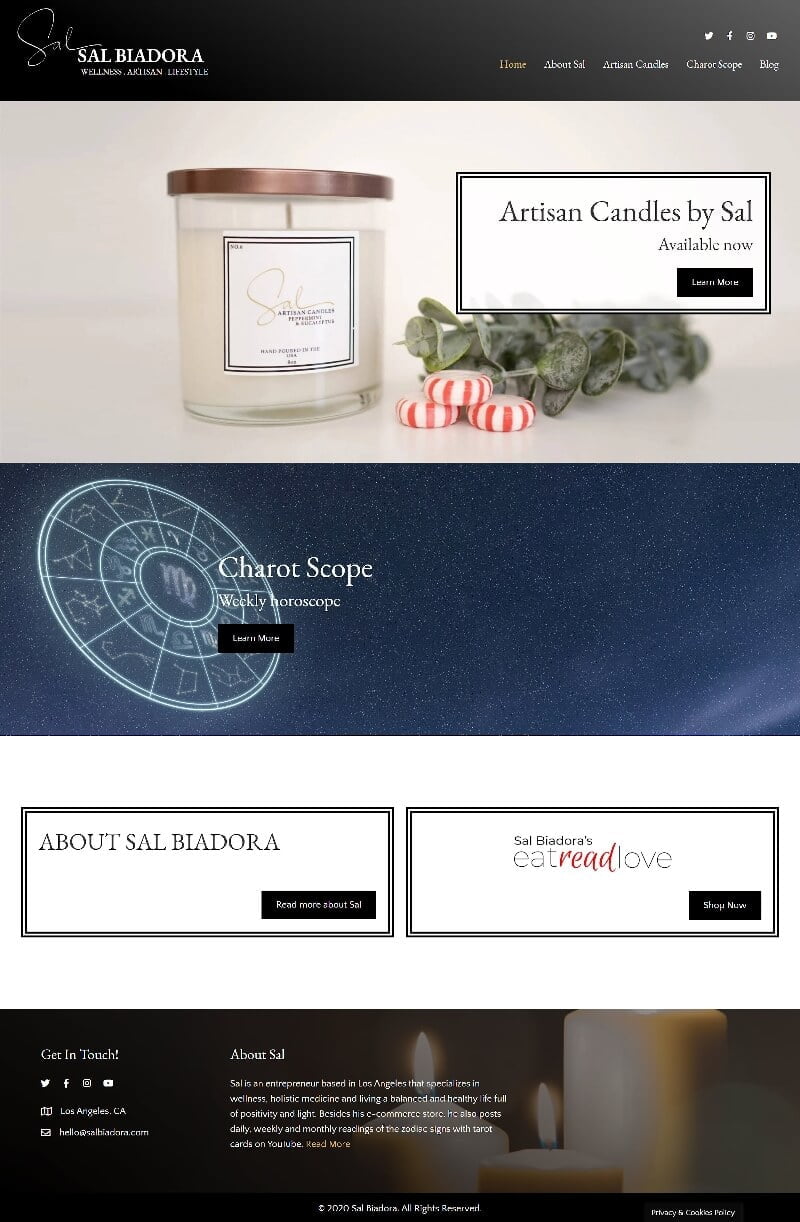 Sal Biadora has chosen NetizenWorks to develop his personal website.
Launched: 2020
Business: Lifestyle, New Age
Theme: Custom
Sal is an entrepreneur based in Los Angeles that specializes in wellness, holistic medicine and living a balanced and healthy life full of positivity and light. Besides his e-commerce store, he also posts daily, weekly and monthly readings of the zodiac signs with tarot cards on YouTube.
Want a website like this?
Build your website with NetizenWorks today!