Hover your cursor on the picture to scroll the website
Tap on the picture to scroll the website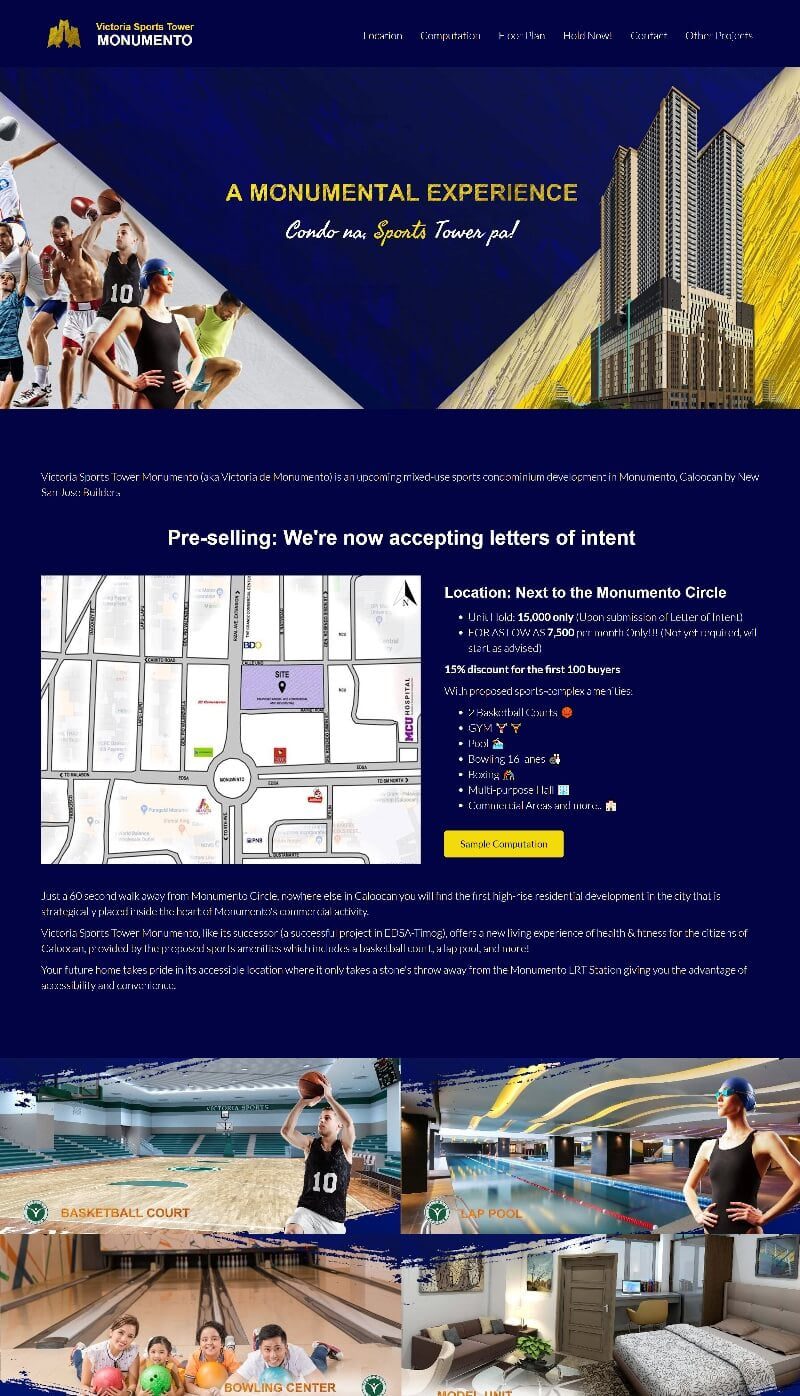 Launched: 2020
Business: Real Estate
Theme: Custom

Nepthali Paraiso
Project Director, New San Jose Builders
Great guys! nice for a wizard like yours! more power and more clients to come!
Just a 60 second walk away from Monumento Circle, nowhere else in Caloocan you will find the first high-rise residential development in the city that is strategically placed inside the heart of Monumento's commercial activity.
Victoria Sports Tower Monumento, like its successor (a successful project in EDSA-Timog), offers a new living experience of health & fitness for the citizens of Caloocan, provided by the proposed sports amenities which includes a basketball court, a lap pool, and more!
Want a website like this?
Build your website with NetizenWorks today!