Hover your cursor on the picture to scroll the website
Tap on the picture to scroll the website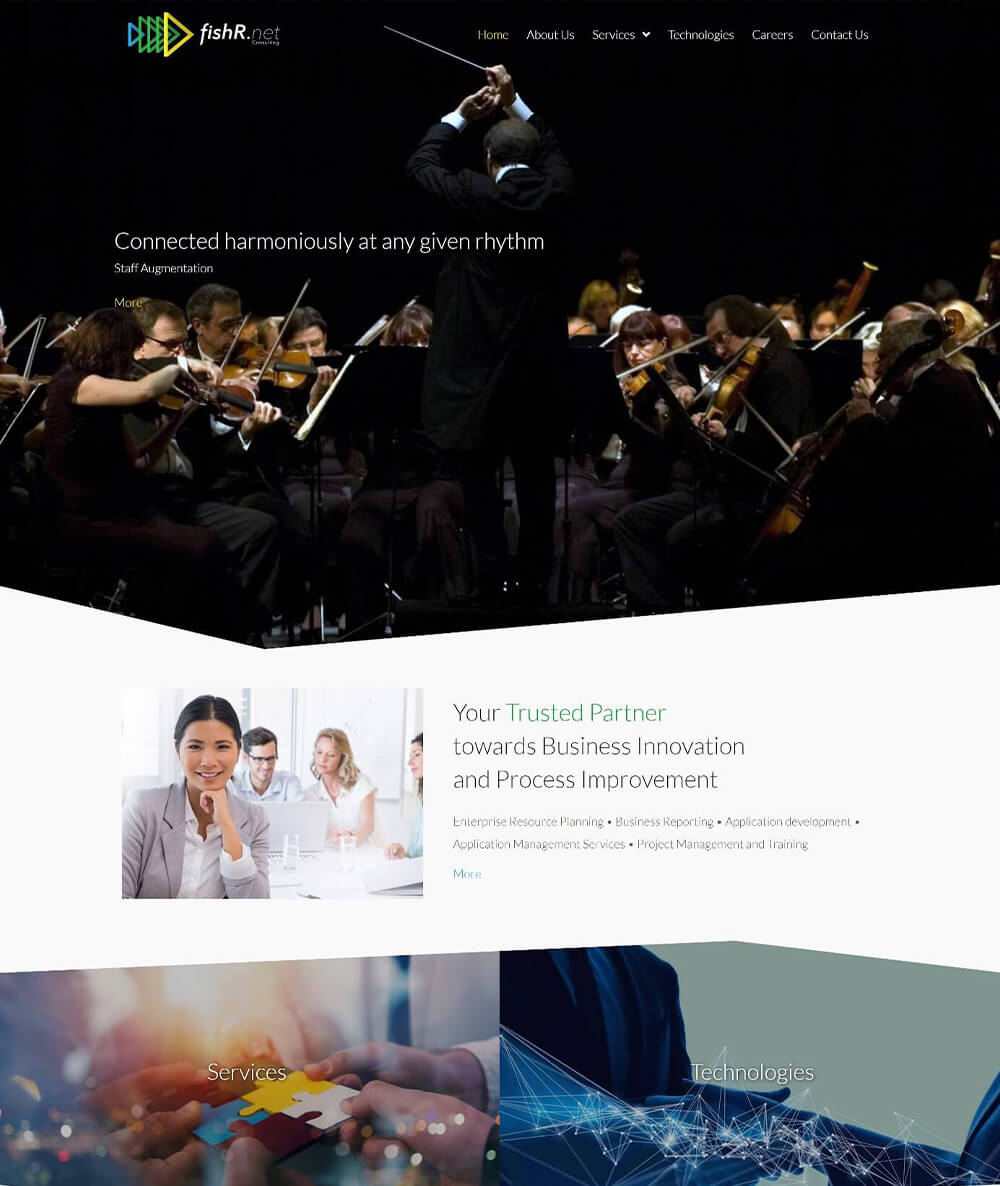 Business: IT Consulting
Theme: Custom
Owner: Fishr.net Consulting and Management Corporation

JP Sanchez
Fishr.net Consulting and Management Inc.
NetizenWorks is very responsive. An ideal partner for peer review on design.
FishR.net Consulting and Management Corporation (FCMC) is an applications management and consulting firm that delivers high-impact and results-driven services. FCMC incorporates expediency proficiency in delivering solutions that suit the demands of companies, simplifying otherwise complicated technology-driven projects with its in-depth expertise on best business practices in the global industry.
Want a website like this?
Build your website with NetizenWorks today!