Hover your cursor on the picture to scroll the website
Tap on the picture to scroll the website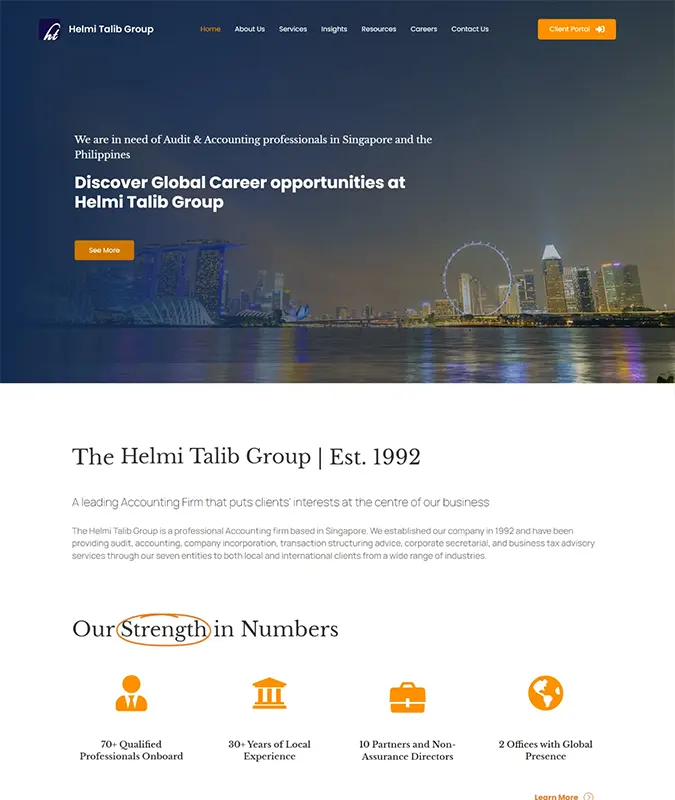 Helmi Talib Group Singapore
Under Construction: EST. 2023
Location: Singapore
Business: Top Accounting Firm in Singapore
The Helmi Talib Group is a professional Accounting firm based in Singapore. Established in 1992, they have been providing audit, accounting, company incorporation, transaction structuring advice, corporate secretarial, and business tax advisory services through our seven entities to both local and international clients from a wide range of industries.
Want a website like this?
Build your website with NetizenWorks today!