Hover your cursor on the picture to scroll the website
Tap on the picture to scroll the website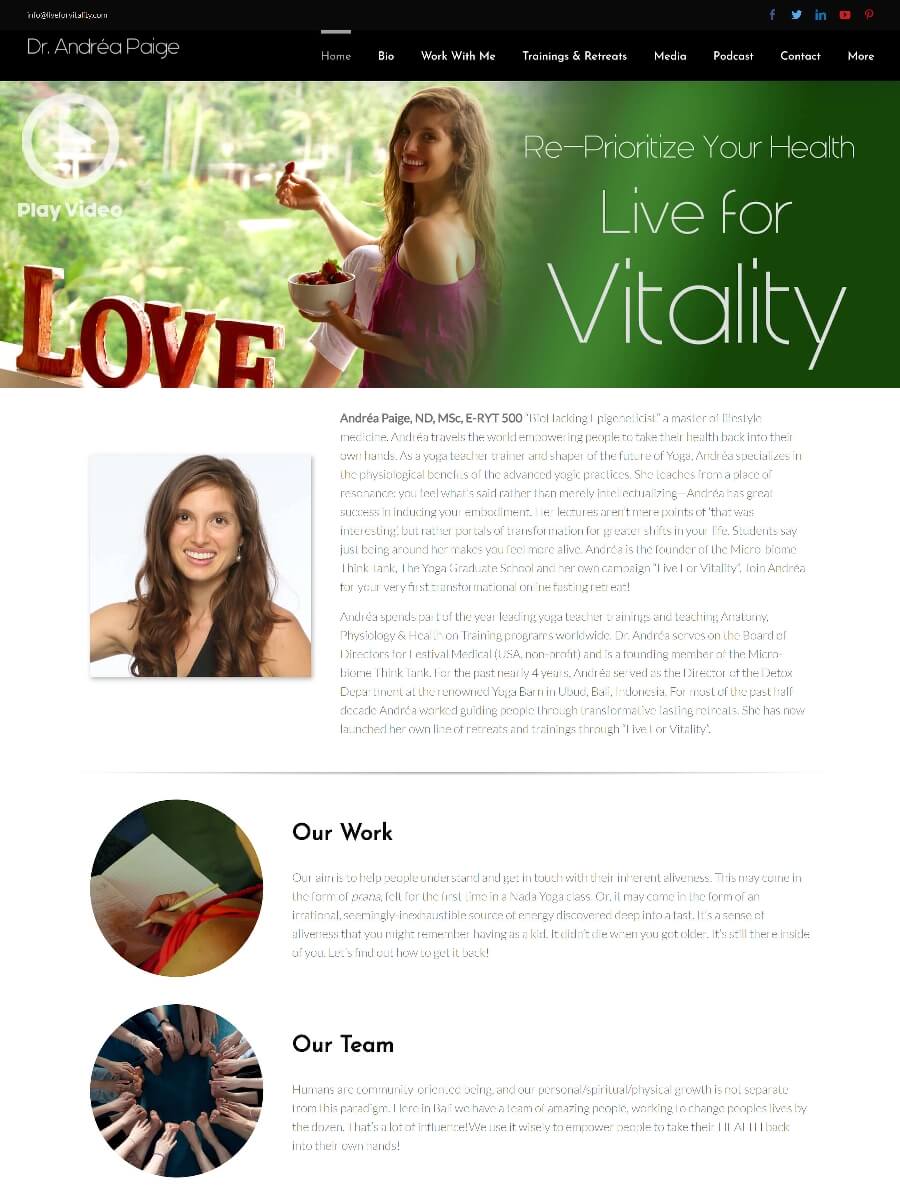 Launched: 2015
Business: Health, Yoga, Juice Fasting
Theme: Custom
Andréa Paige, ND, MSc, E-RYT 500 "BioHacking Epigeneticist" a master of lifestyle medicine. Andréa travels the world empowering people to take their health back into their own hands. As a yoga teacher trainer and shaper of the future of Yoga, Andréa specializes in the physiological benefits of the advanced yogic practices. She teaches from a place of resonance: you feel what's said rather than merely intellectualizing—Andréa has great success in inducing your embodiment.
Want a website like this?
Build your website with NetizenWorks today!