Hover your cursor on the picture to scroll the website
Tap on the picture to scroll the website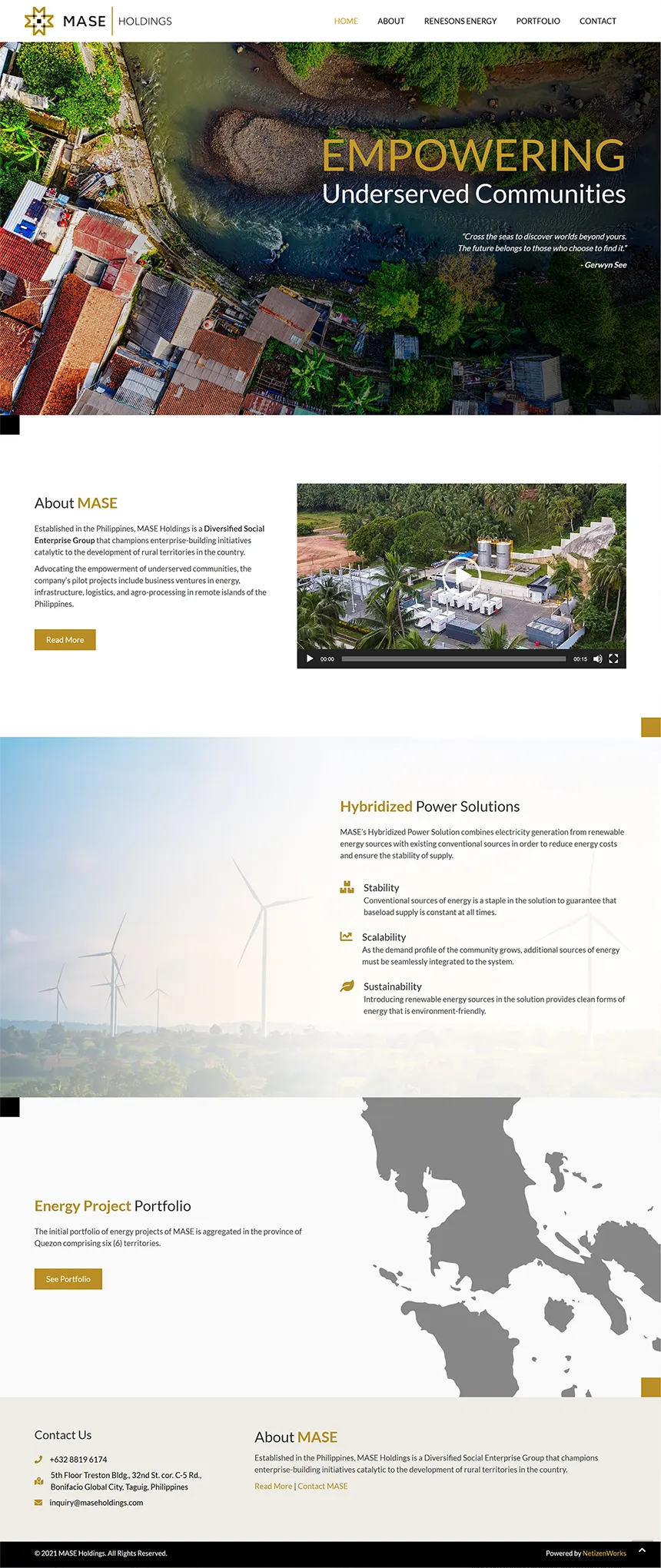 Launched: 2021
Business: Investments Company and Electrical Power Production Company
Theme: Custom
Owner: Mase Holdings Inc.
Established in the Philippines, MASE Holdings is a Diversified Social Enterprise Group that champions enterprise-building initiatives catalytic to the development of rural territories in the country.
Advocating the empowerment of underserved communities, the company's pilot projects include business ventures in energy, infrastructure, logistics, and agro-processing in remote islands of the Philippines.
Want a website like this?
Build your website with NetizenWorks today!