Hover your cursor on the picture to scroll the website
Tap on the picture to scroll the website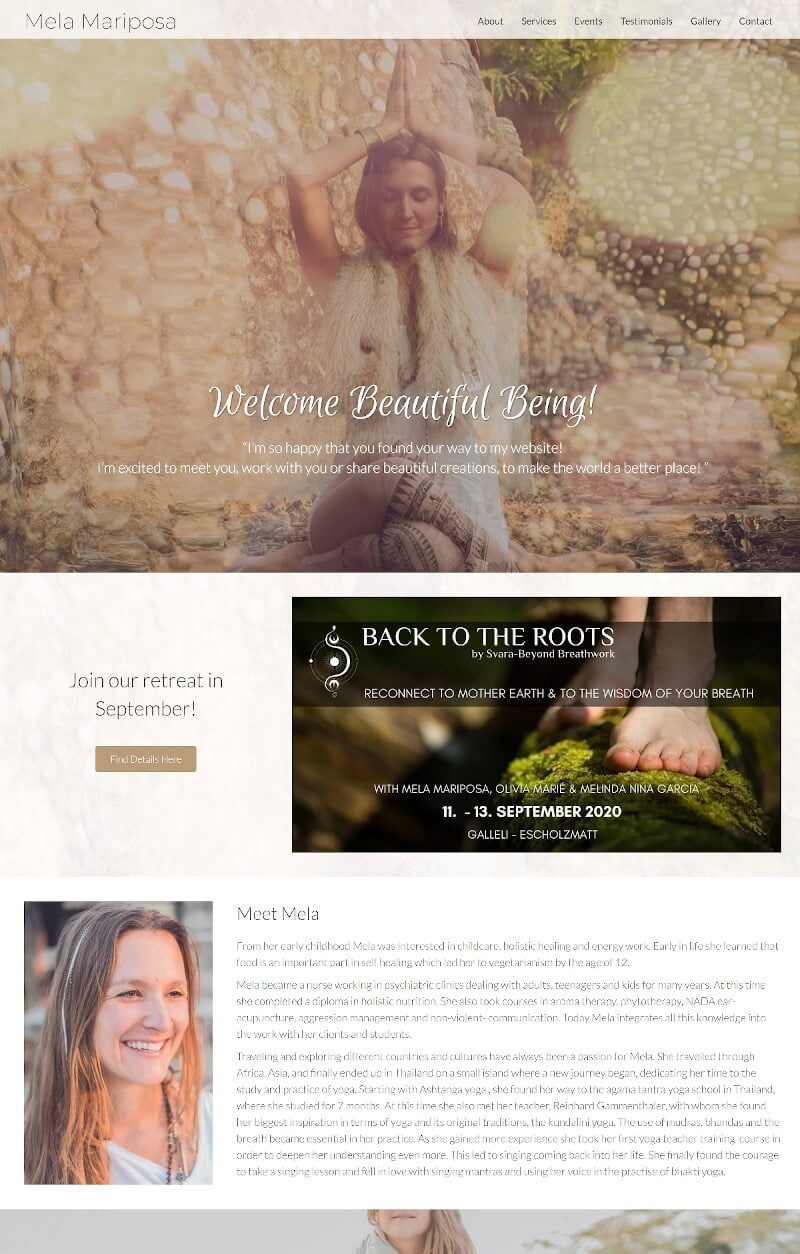 Launched: 2017
Location: Switzerland and Spain
Business: Health, Yoga, Breathing Techniques
Mela is offering 1:1 breathwork sessions in Portugal, Switzerland and online.
The use of mudras, bhandas and the breath became essential in her practice. She finally found the courage to take a singing lesson and fell in love with singing mantras and using her voice in the practise of bhakti yoga.
Want a website like this?
Build your website with NetizenWorks today!