Hover your cursor on the picture to scroll the website
Tap on the picture to scroll the website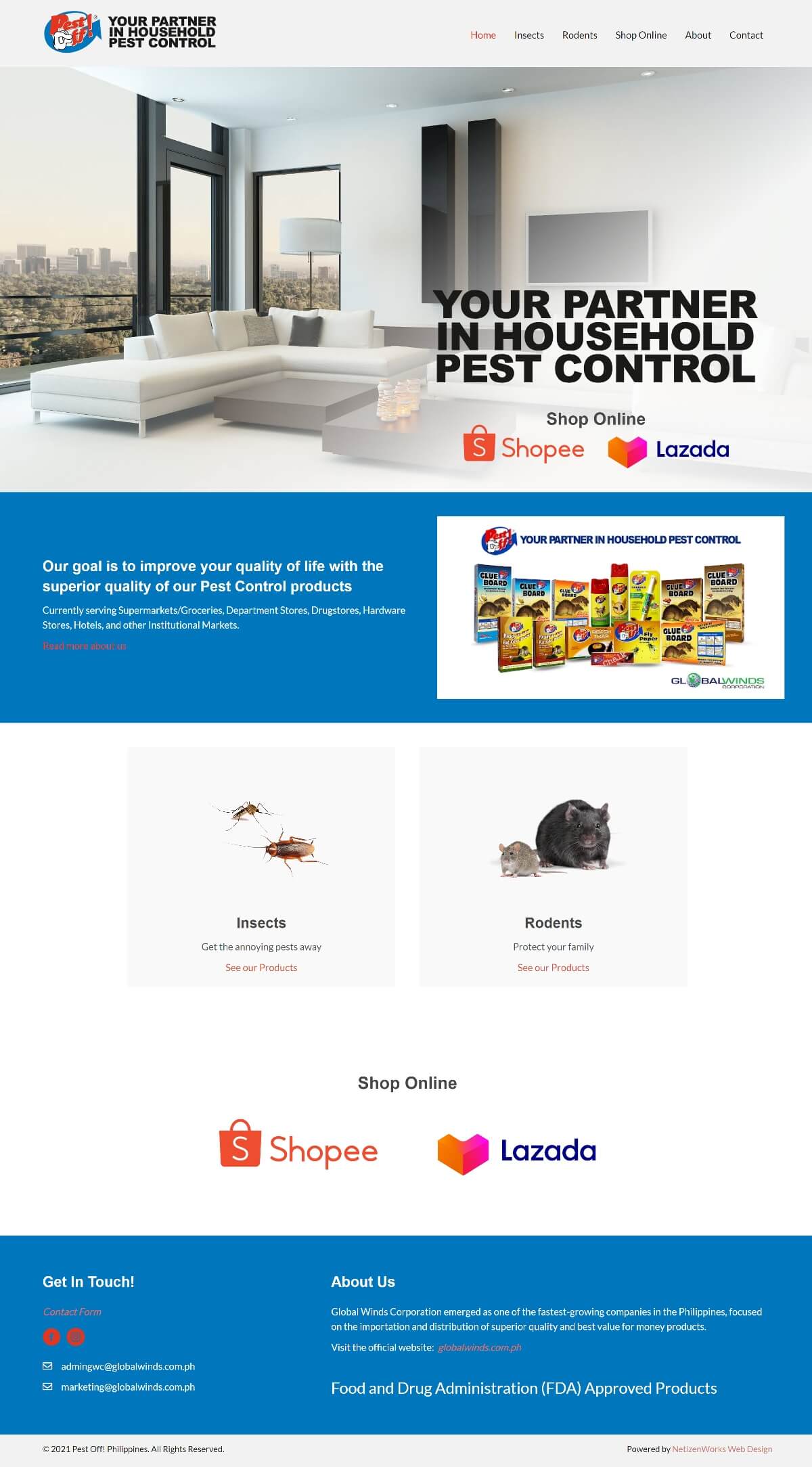 Launched: 2021
Business: Manufacture and Distribution of Pest control products can be found on major supermarkets
Theme: Custom
Owner: Global Winds Corporation website
The Global Winds Corporation of Pest Off! was established on April 15, 2003. Emerged as one of the fastest-growing companies in the Philippines. Focused on the importation and distribution of superior quality and best value for money products.
Currently serving Supermarkets/Groceries, Department Stores, Drugstores, Hardware Stores, Hotels, and other Institutional Markets. Our goal is to improve the quality of life of our consumers by benefitting from the superior quality of our products in the Pest Control Category.
Want a website like this?
Build your website with NetizenWorks today!