Hover your cursor on the picture to scroll the website
Tap on the picture to scroll the website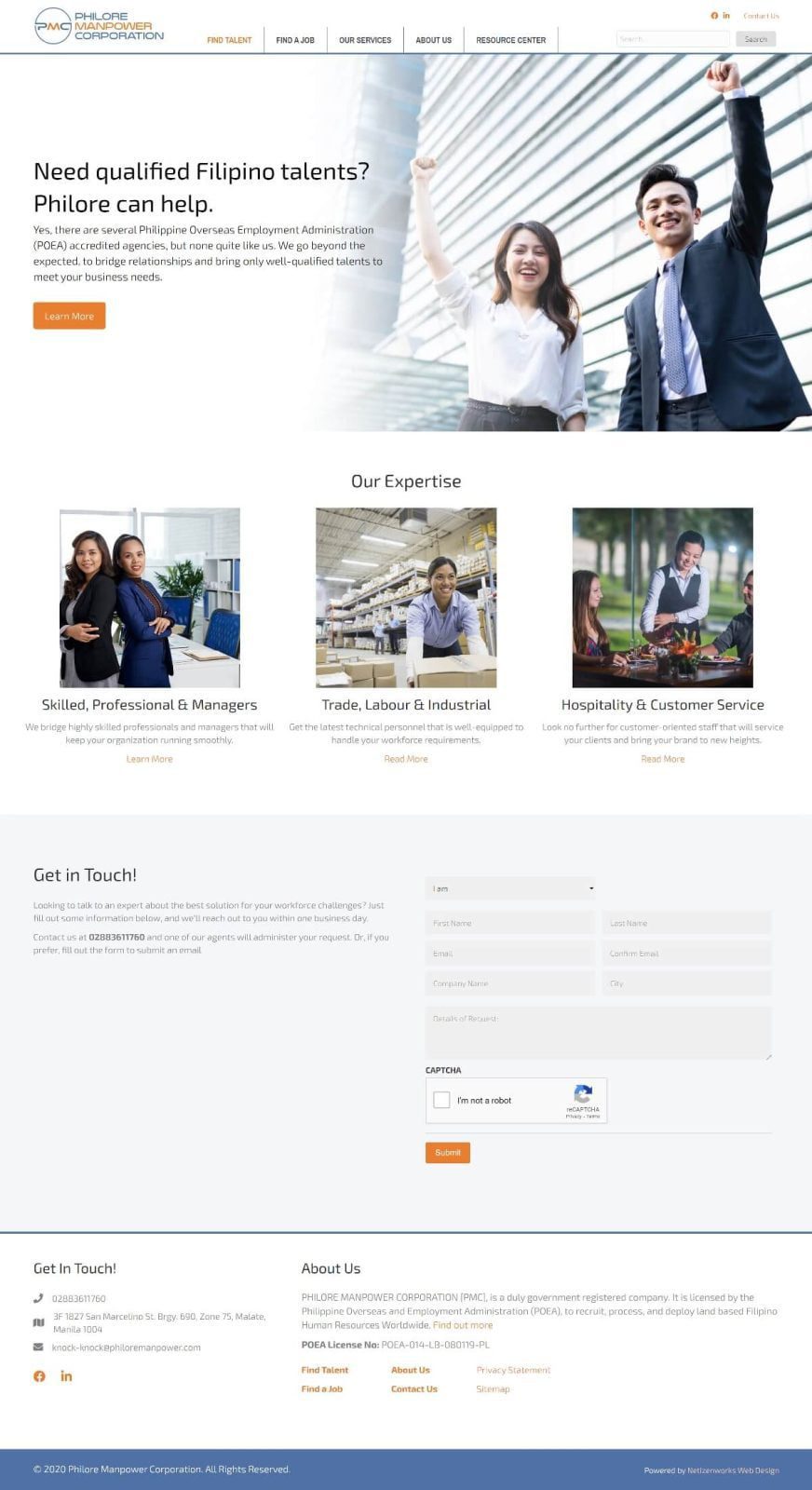 Philore Manpower Corporation
Launched: 2021
Business: Manpower Management, Hiring for employment
Theme: Custom
Owner: K. Woon
Philore Manpower Corporation is a duly government-registered company established in 2019. It is licensed by the Philippine Overseas and Employment Administration (POEA), to recruit, process, and deploy land-based Filipino Human Resources Worldwide.
They are focused on utilizing technology to be the fastest recruitment firm to bridge meaningful relationships between employers and candidates.
Want a website like this?
Build your website with NetizenWorks today!