Hover your cursor on the picture to scroll the website
Tap on the picture to scroll the website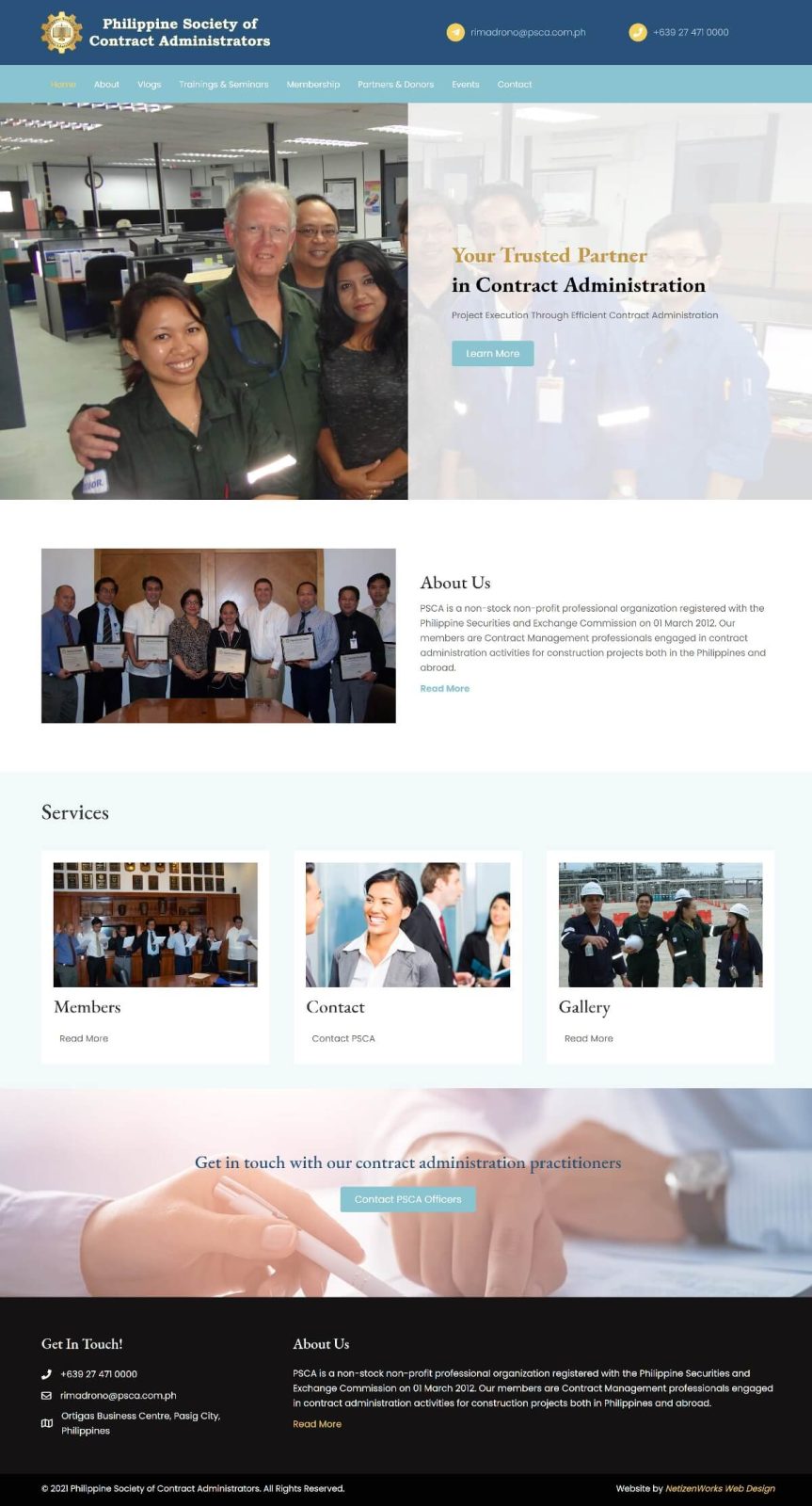 Launched: 2021
Business: Non-Profit Organization - Contract Administration
Theme: Custom
Owner: Philippine Society of Contract Administrators
PSCA is a non-stock non-profit professional organization registered with the Philippine Securities and Exchange Commission on 01 March 2012. Our members are Contract Management professionals engaged in contract administration activities for construction projects both in the Philippines and abroad.
Want a website like this?
Build your website with NetizenWorks today!