Hover your cursor on the picture to scroll the website
Tap on the picture to scroll the website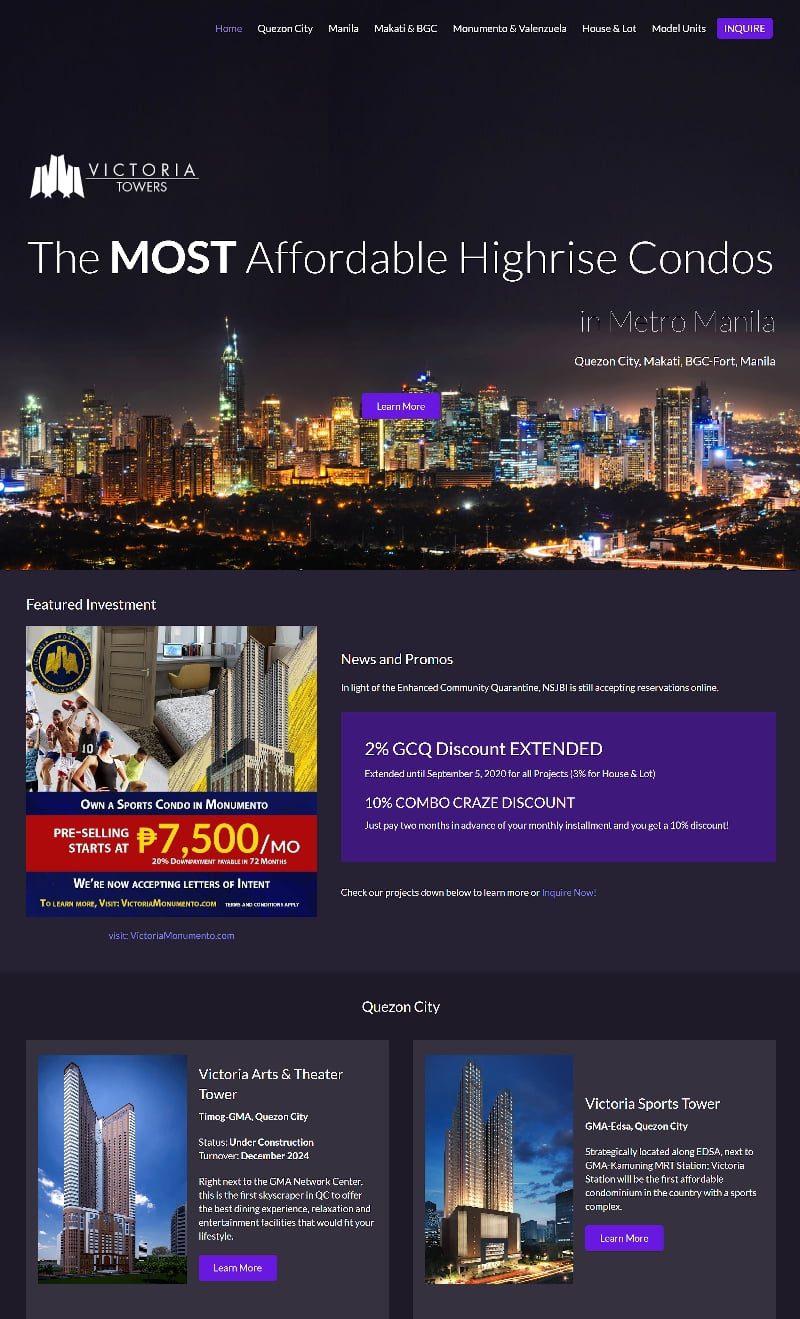 Launched: 2016
Business: Real Estate
Theme: Custom

Team K, PSG2
New San Jose Builders
We've been working with the people who formed NetizenWorks since 2016. The websites they designed for us are fast, reliable, and looks really good!
Recently, the marketing expertise of NetizenWorks has helped our real estate sales team reach around 25 million pesos last May 2020, which was during the pandemic's lockdown. That's a time of low economic activity, so we were surprised that was achievable!
We've been having a good experience and we intend to continue working with them. We have built 5 websites with NetizenWorks so far and we plan to have 3 more soon!
Victoria Manila is a central sales portal of all residential projects of New San Jose builders around Metro Manila.
Want a website like this?
Build your website with NetizenWorks today!