Hover your cursor on the picture to scroll the website
Tap on the picture to scroll the website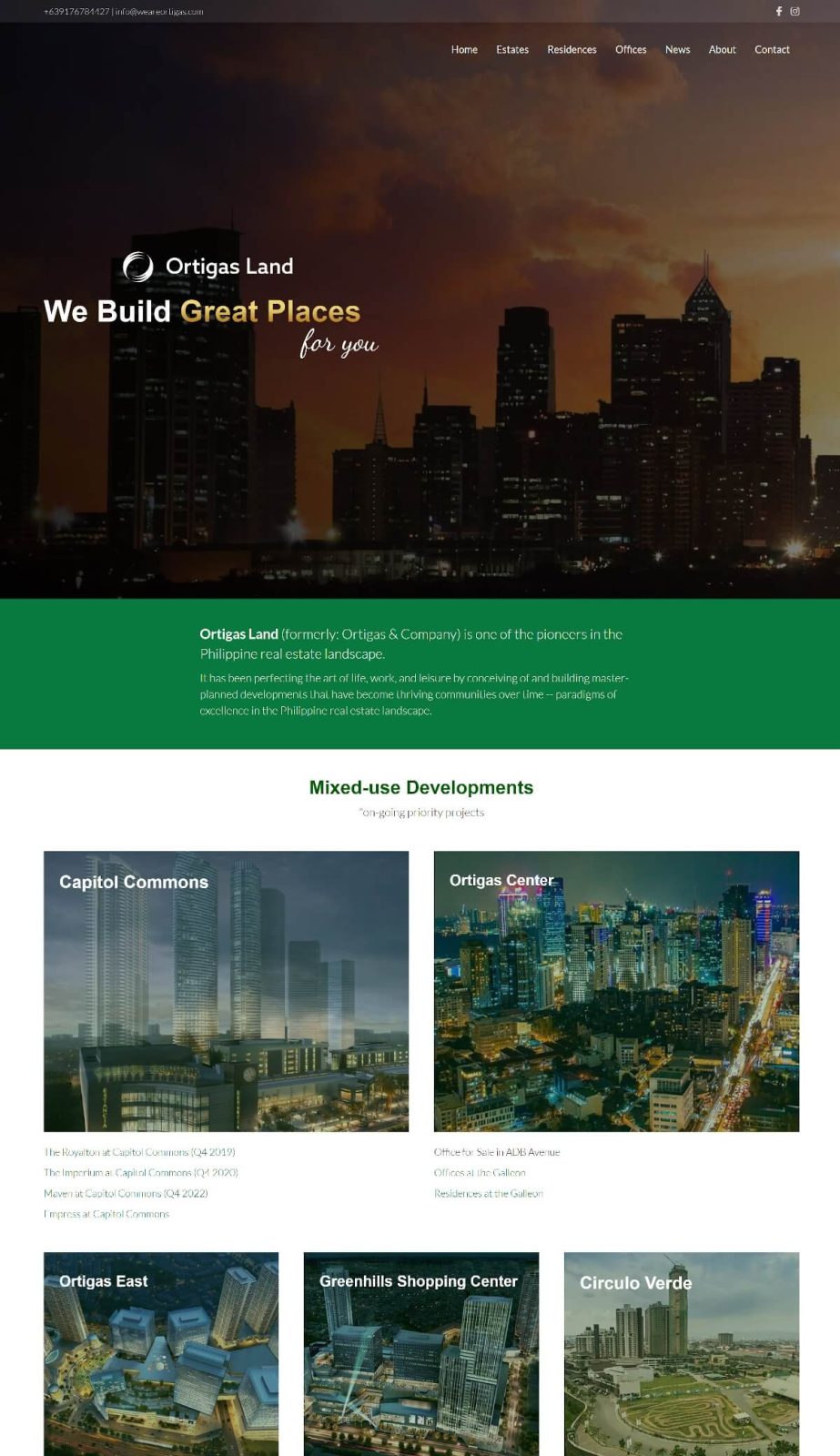 WeAreOrtigas – Ortigas Land
Launched: 2021
Business: Real Estate
Theme: Custom
Owner: Ortigas Land - formerly: Ortigas & Company ltd.
Ortigas Land has been perfecting the art of life, work, and leisure by conceiving of and building master-planned developments that have become thriving communities over time -- paradigms of excellence in the Philippine real estate landscape.
Want a website like this?
Build your website with NetizenWorks today!