Hover your cursor on the picture to scroll the website
Tap on the picture to scroll the website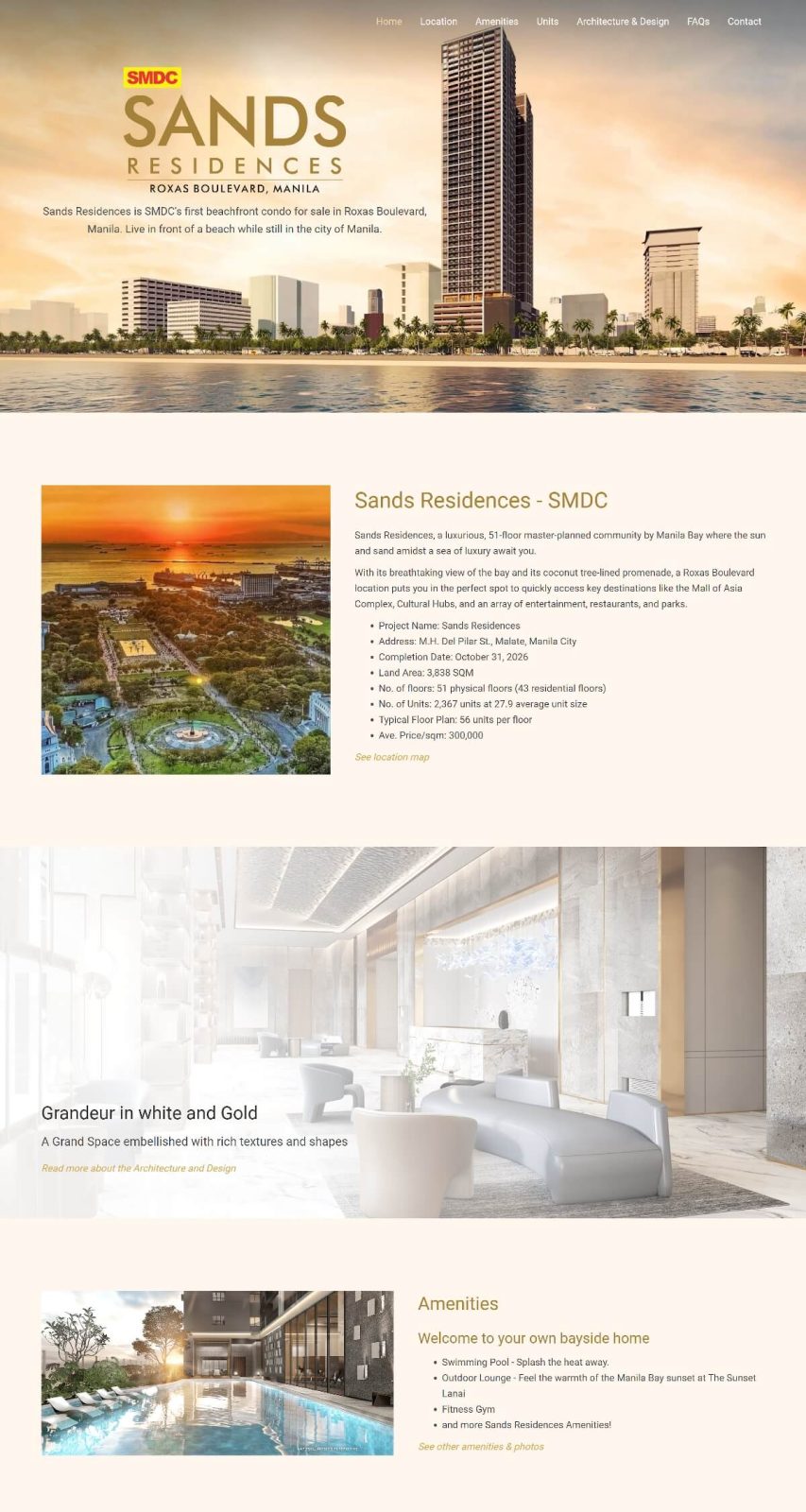 Launched: 2021
Business: Real Estate
Theme: Custom
Owner: SMDC | Team KIM
Sands Residences is SMDC's first beachfront condo for sale in Roxas Boulevard, Manila. Live in front of a beach while still in the city of Manila. A luxurious, 51-floor master-planned community by Manila Bay where the sun and sand amidst a sea of luxury await you.
With its breathtaking view of the bay and its coconut tree-lined promenade, a Roxas Boulevard location puts you in the perfect spot to quickly access key destinations like the Mall of Asia Complex, Cultural Hubs, and an array of entertainment, restaurants, and parks.
Want a website like this?
Build your website with NetizenWorks today!