Hover your cursor on the picture to scroll the website
Tap on the picture to scroll the website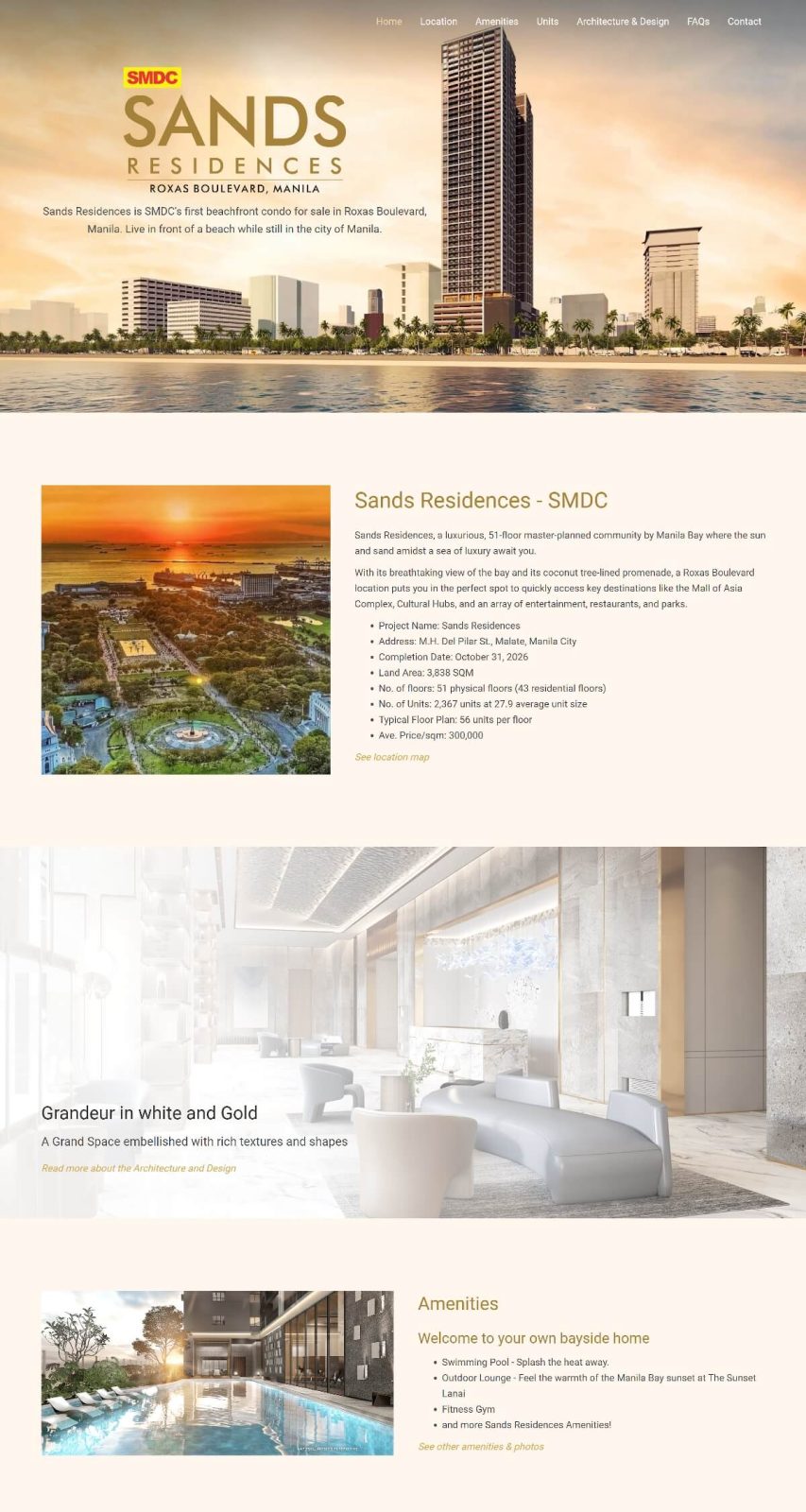 NetizenWorks is the provider of Real Estate websites by one of the top-performing Salesgroups of SMDC.
Launched: 2021
Business: Real Estate
Theme: Custom
Owner: SMDC | Team KIM
Sands Residences is SMDC's first beachfront condo for sale on Roxas Boulevard, Manila. Live in front of a beach while still in the city of Manila. A luxurious, 51-floor master-planned community by Manila Bay where the sun and sand amidst a sea of luxury await you.
Team Plata is one of SMDC's best-performing sales groups for residential properties. They have built eight websites so far with NetizenWorks and are planning to have 20+ more for SMDC's select residential projects all around the country. In a competitive sales environment but with the help of SEO, their websites with NetizenWorks are collectively earning 48,000+ visitors per month (as of December 2022) and continually rising
Want a website like this?
Build your website with NetizenWorks today!